Img Source - John Cameron
Navigation in business centers, shopping malls, universities, and clinics sometimes becomes tricky, as it's not unusual to get confused with all the hallways and rooms when the conventional GPS navigation isn't working great. GPS allows you to determine the location on a particular street with an accuracy of up to 15-30 ft. However, when it comes to indoor navigation, the system's efficiency drops dramatically, with the GPS signal not being able to pass through the walls. In this article, we will go over one of the easiest options for addressing this issue, namely indoor navigation using QR codes.
HOW ARE QR CODES BEING USED IN INDOOR NAVIGATION SYSTEMS?
Every year, indoor navigation is being used more and more by administrative, educational, and medical institutions, especially since the recent pandemic, when companies were faced with the task of social distancing and improving staff workload. For example, indoor positioning systems (IPS) have become more and more available in buildings around the world, which can reduce patient wait times, as well as help avoid queues in offices or reception areas. Many of them use QR code navigation integrated into mobile apps. For example, whenever an organization has to control equipment, products, or staff, navigation using QR codes comes into play. Now, you can manage workflows using full movement analytics for each object, as well as create optimal routes for staff.
Implementing QR navigation is also a great way to solve the issue of poor indoor navigation. Using it, the visitor can find their way to any point of interest (PoI). The QR code is easy to use and can guide you to a web page with a map depicting, for example, the route from the reception desk to any spot within the medical facility, be it an ophthalmologist's office or a testing room. QR code navigation systems can provide the following benefits:
Increasing the level of visitor security and loyalty by improving user experience.
Improving the efficiency of the organization and cutting losses.
Reducing staff workload in terms of everyday tasks, as well as minimizing customer inquiries.
Gathering and providing customer behavior data - for example, shopping malls and supermarkets can quickly identify the most visited stores or most purchased products.
HOW NAVIGINE'S INDOOR POSITIONING SYSTEM EMPLOY QR CODES?
Navigine specializes in modern navigation systems for any industry. For example, the company offers indoor navigation solutions (Navigine Location SDK), which are integrated into customer applications. Navigine Location SDK is a set of algorithms that solve a wide range of tasks based on geodata. The digital platform for indoor navigation works successfully with Android and iOS, so almost any mobile device is suitable here.
Scan the QR code and see how QR navigation by Navigine works:
When a visitor scans a QR code, the system will provide a digital map in the mobile app and develop a short route that will help you quickly get to points of interest. Thanks to this solution, the visitor can easily find any objects on college campuses, in shopping malls, or at hospitals, without experiencing frustration or stress from wasting precious time. The system is set up in a way that prioritizes using the most suitable elevators, entrances, and hallways. If needed, users can select routes that will allow them to avoid narrow stairs or steep climbs. For each object, more detailed information can be provided. For example, if it's a classroom or a principal's office, then the visitor will be able to access contact information or data on working hours.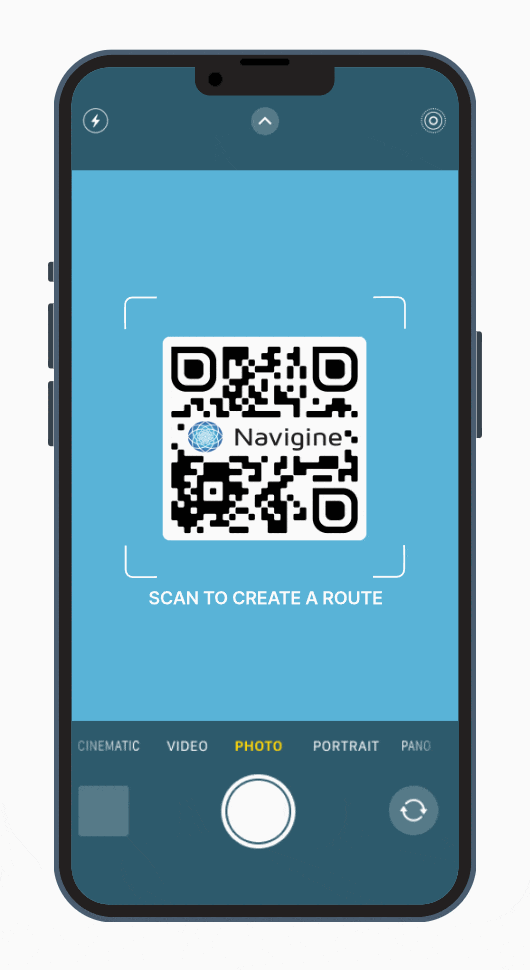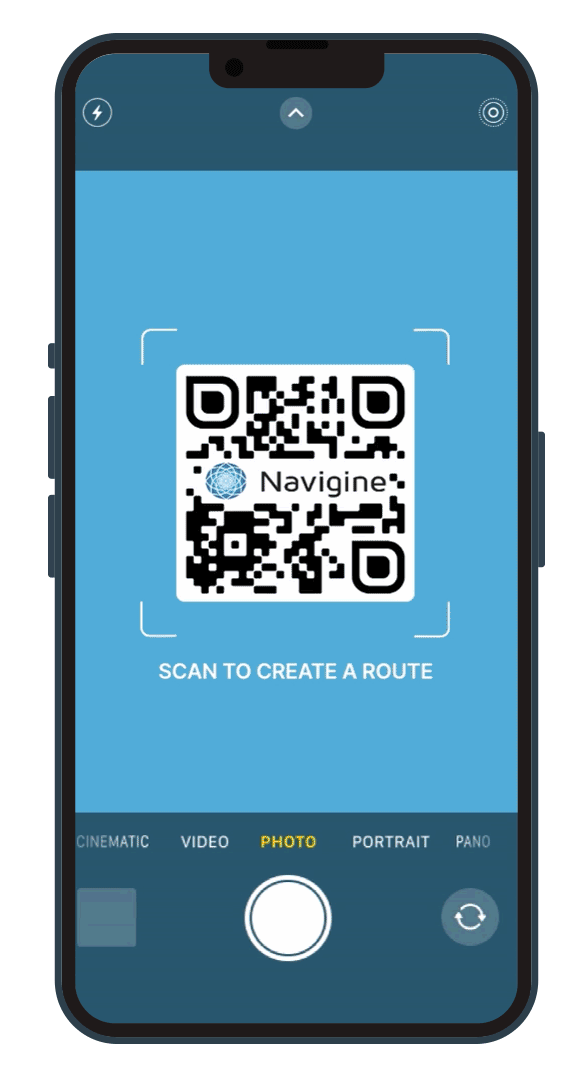 Fig.1 User location on the map after scanning the QR code, as well as creating routes
Moreover, the user can select the desired spot on the map from a pre-made list, as shown below: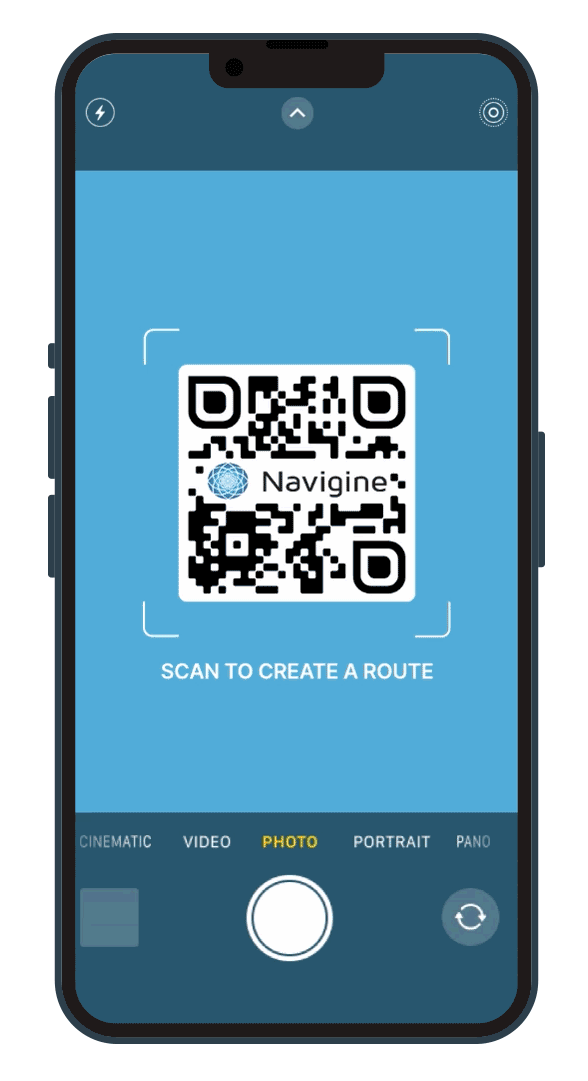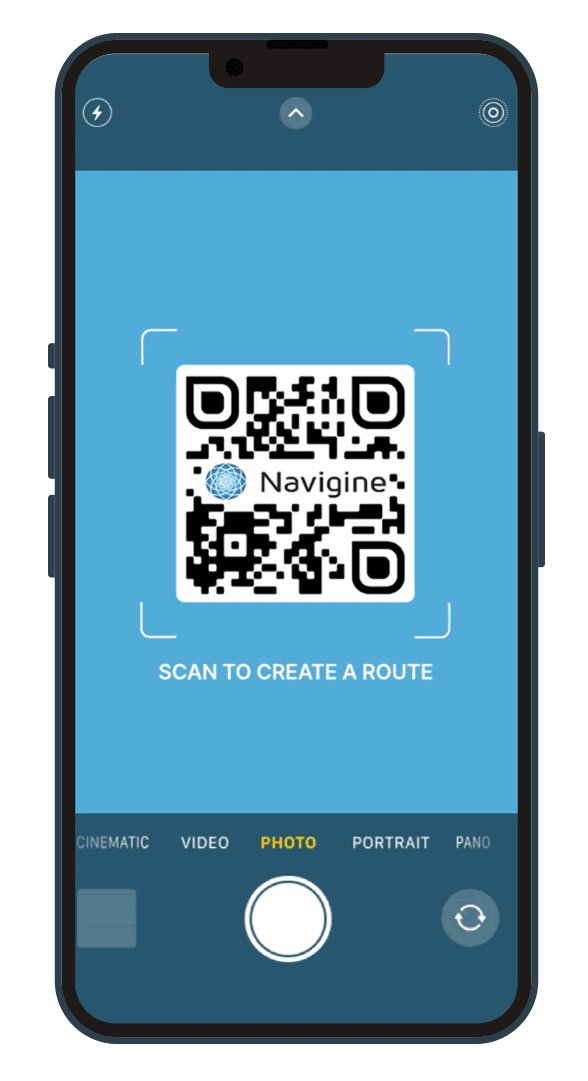 Fig.2 Selecting the desired point of interest from the list
Additionally, thanks to Navigine's navigation using QR codes solution, the map can be integrated into a special web page that opens in the browser. Thus, the user can open the map directly and build routes without installing the app. When scanning, the map opens in the smartphone browser, retaining the ability to build a route, as well as determine the location using the scanned QR code.
Navigine's indoor positioning QR navigation solution is suitable for almost any industry scenario, from factories to shopping malls and supermarkets. The convenience of Navigine's solution lies in the fact that it does not require any hardware to be used. At Navigine, our team has significant experience in developing indoor navigation systems, and we are more than happy to help customers in resolving any issues.
Interested in implementing QR navigation for your company? Discuss more in a private free consultation: